Event Details
Terrapin Tally Training Session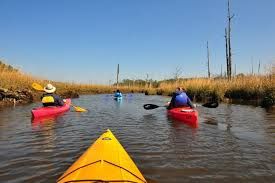 When:
April 10, 2014
6:00 PM
Location:
UNCW Center for Marine Science
5600 Marvin K. Moss Lane
Wilmington , NC 28409
Website: www.uncw.edu

Description:
The Terrapin Tally Training Session at the UNCW Center for Marine Science is for community members interested in paddling pre-planned routes on May 3 and log terrapin sightings on their smartphones along the way. Procedures for logging terrapin sightings will be explained and paddle routes and times will be assigned. HOURS: 6-7:30pm.
More Info:
Contact: Maggie
Phone: (910) 962-2324
Email: