Event Details
4th Annual Story Extravaganza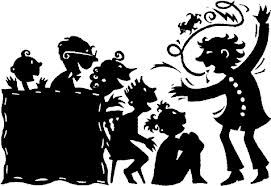 When:
May 3, 2014
9:00 AM
Location:
Northeast Regional Library
1241 Military Cutoff Road
Wilmington, NC 28405
Website: www.nhclibrary.org

Description:
New Hanover County Public Library's 4th Annual Story Extravaganza for Children features live performances by No Sleeves Magic, Dodie Guardia, Terry Rollins, Darrell Rackley, Mr. Scooter, Mr. Max, Jocelyn Beam-Walson, Zach Hanner, Island Montessori, Performance Club Kids, Beth Peddle, Margaret Miles, Memory Lane Comics, the Rap Club All Stars, and Mary Kleinfeldt. Additional attractions include Dear Zoo Story Walk with Canines for Literacy; pirate crafts with the Children's Museum of Wilmington; activities with bugs courtesy of Cape Fear Museum; and free comic books via Memory Lane Comics. HOURS: 9am to Noon.
More Info:
Contact: Scooter Hayes
Phone: (910) 798-6393
Email: