Event Details
Panel Discussion: Crisis in the Ukraine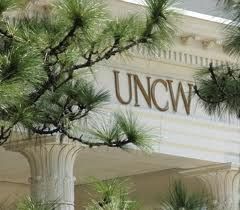 When:
April 28, 2014
6:00 PM
Location:
UNCW
601 South College Road
Wilmington, NC 28403

Description:
UNCW hosts a panel discussion, Crisis in the Ukraine, in the Long Leaf Pine Room of the Fisher University Union (room 1041). Moderated by Professor Remonda Kleinberg, the panel explores the current unrest, provides background on the region to help understand how the crisis emerged, and analyzes how the crisis is portrayed in Russia and how the world is responding. Panelists include UNCW Chancellor Emeritus Jim Leutze and faculty members Daniel Masters, David Graber, Jarrod Tanny, Sue McCaffrey and Diane Levy.
More Info:
Phone: (910) 962-3308