Event Details
Peter Pan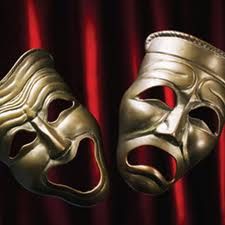 When:
October 2, 2014 to October 5, 2014
7:30 PM
Location:
Thalian Hall
310 Chestnut Street
Wilmington, NC 28401
Website: www.thalianhall.org

Description:
Thalian Association presents Peter Pan at Thalian Hall in downtown Wilmington, NC. In the adventure of a lifetime, the title character (Emilia Torello) visits the nursery of the Darling children (Arianna Torello, Chase Coston, Carson Holmes) late one night, and with a sprinkle of pixie dust begin an unforgettable journey across the stars. They come face-to-face with a ticking crocodile, a fierce Indian tribe, a band of hapless pirates, and of course the villainous Captain Hook (J. Stuart Pike). This Thalian Association production features a cast of 50 with a creative team consisting of David T. Loudermilk (Director/Choreographer), Lance Howell (Assistant Director), Laura Brogdon (Assistant Choreographer) and Michael Lauricella (Music Director).
Please note: The Sunday performance is a matinee beginning at 3pm. Thrifty Thursday shows are $15.
More Info:
www.thalian.org
Contact: Center Box Office
Phone: (910) 632-2285