Event Details
Body Movement for Timba Dance Workshop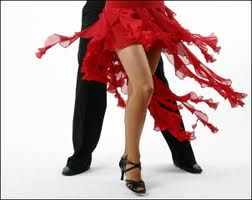 When:
June 28, 2014
11:30 AM
Location:
BFAB Dance Studio
5629 Oleander Drive #106
Wilmington, NC 28403
Website: www.bfabdancestudio.com

Description:
The Body Movement for Timba Dance Workshop at BFAB Studios in Wilmington, NC, is 90 minutes and beneficial for all styles of dance -- salsa and beyond. The music: Timba is a variety of "salsa" heavy on Afro-Cuban influence but also draws from a rich variety of musical styles such as jazz, funk, and even hip-hop and reggae. The movements: Such diverse influences invite movements from all forms of dance. Class will begin with isolations to get you ready for the African, rumba, and modern jazz movements you'll be incorporating into a lively choreography to adapt and flavor according to the mood of any song.
More Info:
www.wilmingtonlatindance.com
Contact: Summer McPherson
Email: