Event Details
A Christmas Carol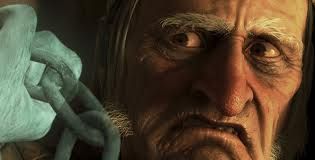 When:
December 11, 2014 to December 14, 2014
7:30 PM
Location:
Thalian Hall
310 Chestnut Street
Wilmington, NC 28401
Website: www.thalianhall.org

Admission:
$15.00 to $30.00
Description:
Thalian Association presents A Christmas Carol at Thalian Hall in downtown Wilmington, NC. The 1843 Dickens classic tells the iconic tale of greedy businessman Ebenezer Scrooge (Lance L. Howell), whose sizable bank account is only matched by his hatred of the holidays. One Christmas Eve, Scrooge is visited by four ghosts (Stuart Pike, Holly Green, Paul Homick, Mitchell Brewer) who take him on an adventure through his past, present and what is yet to come. In the process Scrooge rediscovers the joys of life, love and friendship. The production features a cast of more than 50 with a creative team that includes Mike Thompson (Director), Rasa Love (Music Director), Terry Collins (Scenic Design), Debbie Scheu (Costume Design), and Dallas LaFon (Lighting Design).
Please note: The Sunday performance is a matinee beginning at 3pm. Thrifty Thursday admission fee is $15.
More Info:
www.thalian.org
Contact: Center Box Office
Phone: (910) 632-2285