Event Details
Love is Strange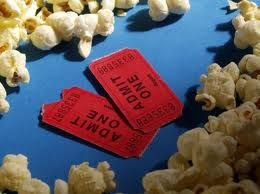 When:
November 3, 2014 to November 5, 2014
7:00 PM
Location:
Cinematique @ WHQR/Thalian Hall
310 Chestnut Street
Wilmington, NC 28401
Website: whqr.org

Description:
Screening at Thalian Hall in downtown Wilmington, NC, Love Is Strange tells the story of two men, Ben (John Lithgow) and George (Alfred Molina), who after 40 years together get married in New York City. Just as quickly, George loses his job and the couple is forced to find separate, if temporary, living situations. George takes up residence with two cops (Cheyenne Jackson and Manny Perez), while Ben chooses close quarters with his nephew (Darren E. Burrows), his wife (Marisa Tomei) and their teenage son, Joey (Charlie Tahan). Running time: 1 hour, 34 minutes. Rated R.


SPECIAL EVENT: Following the Monday evening screening filmmaker Ira Sachs stops by for an intimate Q&A.
More Info:
Contact: Mary Bradley
Phone: (910) 343-1640
Email: