Event Details
The Vagina Monologues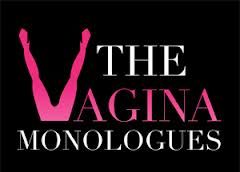 When:
February 15, 2015
2:00 PM
Location:
Lumina Theater
UNCW
601 South College Road
Wilmington, NC 28403
Website: www.uncw.edu

Admission:
$8.00 to $10.00
Description:
Part of iWeek at UNCW, The Vagina Monologues features short narratives that provide insight into women's personal lives and experiences. Evoking pain, suffering, outrage, passion, humor and power, the show was originally written and performed by playwright and activist Eve Ensler in 1994. Proceeds benefit the Rape Crisis Center of Coastal Horizons Center, the Carousel Center for Abused Children in Wilmington, and V-Day, the international movement to end violence against women.
More Info:
Phone: (910) 962-7870
Email: