Event Details
Every Song Has a Story: Classic Hollywood Musicals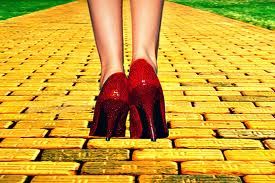 When:
February 22, 2015
2:00 PM
Location:
Northeast Regional Library
1241 Military Cutoff Road
Wilmington, NC 28405
Website: www.nhclibrary.org

Description:
Friends of New Hanover County Library present Every Song Has a Story: Classic Hollywood Musicals at Northeast Library in Wilmington. The afternoon features Phil Furia, Professor of Creative Writing at UNCW and an expert on American lyricists, telling the stories behind some of the most famous songs from Tinseltown musical history. Dr. Furia's books include The Songs of Hollywood, America's Songs, The Poets of Tinpan Alley, and biographies of Johnny Mercer, Ira Gershwin, and Irving Berlin.
More Info:
Contact: Dorothy Hodder
Phone: (910) 798-6323
Email: