Event Details
Auditions for Singin' In The Rain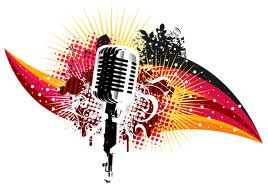 When:
March 2, 2015 to March 3, 2015
7:00 PM
Location:
Community Arts Center
120 South 2nd Street
Wilmington, NC 28401
Website: www.wilmingtoncommunityarts.org

Description:
The Thalian Association holds auditions for the Singin' in the Rain, directed and choreographed by Mirla Cristie with music direction by Amanda Hunter, at the Community Arts Center in downtown Wilmington, NC. Please prepare a traditional Broadway song to sing a cappella and be prepared to dance; please bring tap shoes if you own them (no sandals or flip flops). The production runs May 21-31 at Thalian Hall. Available roles: Cosmo Brown, Don Lockwood, Kathy Selden, Lina Lamont, Miss Dinsmore, Production Singer, R.F. Simpson, Rod, Roscoe Dexter, Zelda Zanders, Ensemble: Movie Stars, Film Crew, Actors.
More Info:
www.thalian.org
Phone: (910) 251-1788
Email: