Event Details
Learn to Row Day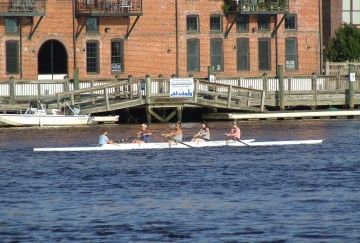 When:
June 6, 2015
8:30 AM
Location:
Wilmington Marine Center
3410 River Road
Wilmington, NC 28412
Website: www.wilmingtonmarine.com

Description:
Row the Cape Fear River on National Learn to Row Day is presented by the Cape Fear River Rowing Club, which holds an Open House at its location in Wilmington, NC. Visitors will tour the club's boathouse, learn proper rowing technique on a rowing machine, and then row on the Cape Fear River with experienced club members. Attendees must be at least 14 years old and in good physical condition to use the rowing machine and participate in on-the-water rowing. Please wear fitted athletic clothing, socks and sun protection. HOURS: 8:30am to Noon.
More Info:
www.capefearriverrowingclub.com
Contact: Allison Potter
Email: