Event Details
The Planet Ocean Seminar Series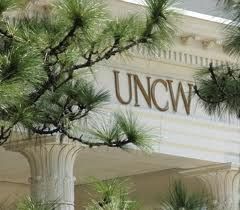 When:
September 15, 2015
6:30 PM
Location:
Center For Marine Science
5600 Marvin Moss Lane
Wilmington , NC 28409

Description:
The Planet Ocean Seminar Series at the Center for Marine Science in Wilmington, NC, is free and open to the public. A team of scientists from UNCW, Cloudland Instruments, Clyde Space of Glasgow, NASA Goddard Space Flight Center, and Hawk Institute for Space Sciences, led by UNCW Professor John M. Morrison, recently received a two-year grant for $1.6 million from the Gordon and Betty Moore Foundation as a proof of concept to demonstrate capability to construct low-cost autonomous nanosatellites to provide sustained, high spatial resolution and temporal resolution information about the surface ocean processes. The goal of this project is to enhance the ability of the earth sciences to observe ocean color in high temporal and spatial resolution modes through the use of a low-cost, next generation, miniature ocean color sensor flown aboard a CubeSat. Call for reservations.
More Info:
Contact: Erin Warren
Phone: (910) 962-2301
Email: