Event Details
No Sleeves Magic Presents Flim Flam Alakazam!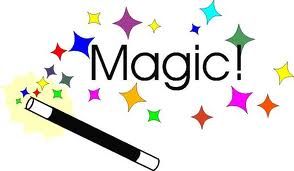 When:
June 25, 2016
2:00 PM
Location:
Northeast Regional Library
1241 Military Cutoff Road
Wilmington, NC 28405
Website: www.nhclibrary.org

Description:
No Sleeves Magic presents Flim Flam Alakazam! at the New Hanover County Northeast Library in Wilmington. In this slapstick performance, 'The Magician', who is regularly bamboozled in No Sleeves shows, will (hopefully) pull off some classic, captivating and mysterious tricks. This master of misdirection and mishap will perform powerful feats of dexterity and prestidigitation -- maybe.
More Info:
www.nosleevesmagic.com
Contact: Susan DeMarco
Phone: (910) 798-6353
Email: