Event Details
The Mercy Seat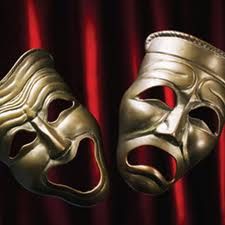 When:
August 18, 2016 to August 21, 2016
7:30 PM
Location:
Red Barn Studio Theatre
1122 South Third Street
Wilmington, NC 28401
Website: www.thalian.org

Description:
Thalian Association presents The Mercy Seat at the Red Barn Studio Theatre in downtown Wilmington, NC. New York City, Sept. 12, 2001: Ben Harcourt is in the apartment of his lover and boss, Abby Prescott. His cell phones rings non-stop as Ben and Abby explore the choices now available to them in a world that has changed since the day before. Will Ben let his loved ones know he's alive, or will he and Abby take a chance on creating new lives for themselves? Please note: The Sunday performance is a matinee beginning at 3pm.
More Info:
Phone: (910) 254-1788