Event Details
Dinner Theater: Murder is a Fine Art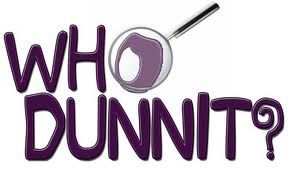 When:
August 19, 2016
6:30 PM
Location:
Country Club of Landfall
1550 Landfall Drive
Wilmington, NC 28405
Website: www.countrycluboflandfall.com

Description:
The Choir of St. Paul's presents a dinner theater production of Murder is a Fine Art at the Country Club of Landfall in Wilmington, NC. Starring several local radio and TV personalities including Belinda Keller from Jammin 99.9 and Michelle Daniel from The Penguin, the play follows Libby LaBelle, art critic for the influential Graphic News, who uses her vitriolic columns to destroy the careers of many artists. That's why, over the years, her list of enemies has grown. When it's announced that impressionist artist Pete Casso will preview an upcoming exhibit at the Creative Connection Art Gallery, Libby makes a point of letting everyone know she'll be there and, once again, pen a negative review of Casso's latest masterpiece. Who knew the review would never be printed? For, in the middle of an acerbic attack on both the artwork and the occasion, Libby collapses in a heap on the floor of the gallery, her worrisome word processor silenced forever. Did someone take the opportunity to do away with her explosive expletives? And, what past unknown indiscretions could have prompted the passion? It'll take a palette of investigative skills to solve the case and identify the murderer. Admission includes includes hor d'oeuvres, dinner, dessert, wine, beer and non-alcholic drinks. Proceeds benefit the Choir of St. Paul's residency to England in 2017. PURCHASE TICKETS ONLINE.
More Info:
Contact: Ronnie Wise
Phone: (910) 792-4578
Email: