Event Details
Film Screening: Ground Operations (canceled)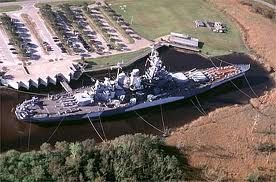 When:
December 2, 2016
6:00 PM
Location:
Battleship North Carolina
#1 Battleship Road
Wilmington, NC 28401
Website: www.battleshipnc.com

Admission:
$15.00 to $25.00
Description:
Screening at the Battleship North Carolina in Wilmington, Ground Operations is a documentary featuring interviews of men and women who served in Iraq and Afghanistan. They tell stories of why they joined the military, how it changed them, what life was like returning home, and finding a positive pathway forward through veteran farming. These farmers are finding post-war relief by combatting food insecurity for Americans. Admission includes a tour of the battleship, local short film and feature film presentations, one dinner ticket, one drink ticket (local beer or wine), and the opportunity to meet food, farm and veteran related organizations.
More Info:
http://go.ncsu.edu/groundoperations
Contact: Morgan McKight
Phone: (910) 547-5589
Email: