Event Details
The Eagle Huntress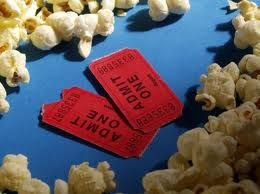 When:
January 30, 2017 to February 3, 2017
7:00 PM
Location:
Cinematique @ WHQR/Thalian Hall
310 Chestnut Street
Wilmington, NC 28401
Website: whqr.org

Description:
Cinematique and WHQR Radio present The Eagle Huntress in The Ruth & Bucky Stein Theatre at Thalian Hall in downtown Wilmington, NC. The film follows 13-year-old Aishol-pan, who becomes the first female in 12 generations of her Kazakh family to become an eagle hunter, a tradition that has been handed down from father-to-son for centuries. While many Kazakh eagle hunters reject the idea any female should take part in their ancient tradition, Aisholpan's father, Nurgaiv, believes that a girl can do anything a boy can. Running time: 1 hour, 27 minutes. Rated G. Please note: Extra screening at 4pm on Wednesday.
More Info:
Contact: Mary Bradley
Phone: (910) 343-1640
Email: