Event Details
FUNDRAISER: The Vagina Monologues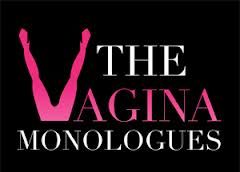 When:
February 19, 2017
3:00 PM
Location:
Lumina Theater
UNCW
601 South College Road
Wilmington, NC 28403
Website: www.uncw.edu

Admission:
$8.00 to $10.00
Description:
The Vagina Monologues at Lumina Theater in Wilmington, NC, features short narratives that provide insight into women's personal lives and experiences. The monologues evoke pain, suffering and outrage, passion, humor, and power. First written and performed by Eve Ensler, The Vagina Monologues has been performed for more than 10 years. Proceeds benefit the Rape Crisis Center of Coastal Horizons Center and the Carousel Center for Abused Children.
More Info:
Phone: (910) 962-4045