Event Details
4th Annual Terrapin Tally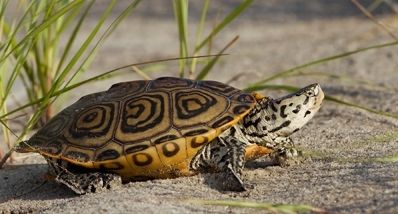 When:
April 8, 2017
10:00 AM to 12:00 PM
Location:
UNCW Center for Marine Science
5600 Marvin K. Moss Lane
Wilmington , NC 28409
Website: www.uncw.edu

Description:
The 4th Annual Terrapin Tally at the UNCW Center for Marine Science in Wilmington features a training session for participants who collect data to get a snapshot of the diamondback terrapin population that resides within and near the Masonboro Island Reserve. Paddlers will head out from designated locations along the Masonboro Island Reserve and Wrightsville Beach. Routes will be assigned at training sessions.
More Info:
Contact: Elizabeth Colhoun
Email: