Event Details
Thunder Roll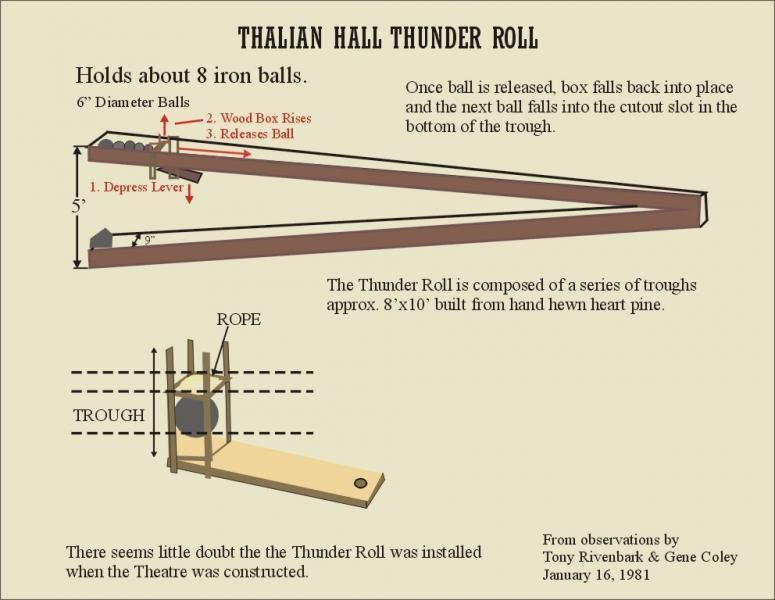 When:
July 13, 2017
Location:
Thalian Hall
310 Chestnut Street
Wilmington, NC 28401
Website: www.thalianhall.org

Description:
Thunder Roll at Thalian Hall in downtown Wilmington, NC, features a sound effect machine that originally used cannon balls rolling down what look like wooden troughs to affect a unique result. These narrow, zigzagging shoots, are positioned way up in the rafters. The resulting, cascading rumble, has been imitating the sound of a thunder storm to the delight of generations of audiences. It is believed that Thalian Hall is the last theater in America to have such a feature. Iced tea available to purchase served up in a commemorative Thunder Roll cup. SHOWTIMES: 10 and 11am; 1 and 2pm. SEE A VIDEO ABOUT THUNDER ROLL.
More Info:
www.thalianhall.org/the-thunder-roll-at-thalian-hall
Contact: Center Box Office
Phone: (910) 632-2285