Event Details
The Last Night of Ballyhoo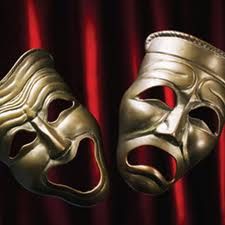 When:
September 8, 2017 to September 10, 2017
8:00 PM
Location:
Sneads Ferry Community Center
126 Park Lane
Sneads Ferry, NC 28460
Website: sneadsferrycommunitytheatre.com

Admission:
$5.00 to $10.00
Description:
The Sneads Ferry Community Theatre closes its 15th season with a production of Alfred Uhry's Tony-winning play, The Last Night of Ballyhoo. December, 1939: A posh German-Jewish community in Atlanta, GA. It's the world premiere of Gone with the Wind and Adolph Freitag's family -- his widowed sister Boo, widowed sister-in-law Reba, and nieces Lala and Sunny -- are getting ready for Ballyhoo, a lavish ball sponsored by their country club. At the same time, the menace of Hitler's pending invasion of Poland heightens the class division between the Freitag-Levy society and the "other kind". Please note: The Sunday show begins at 3pm.
More Info: