Event Details
Battleship 101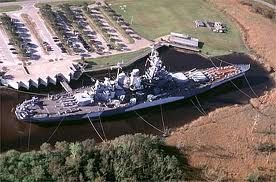 When:
February 17, 2018
Location:
Battleship North Carolina
#1 Battleship Road
Wilmington, NC 28401
Website: www.battleshipnc.com

Admission:
$6.00 to $14.00
Description:
The Battleship North Carolina in Wilmington presents Battleship 101, where volunteers are stationed throughout the ship engaging visitors in subjects such as gunnery, radar, engineering, and daily shipboard life. Attendees can also try on helmets, raise signal flags, use semaphore flags, tap out their name using Morse code, and type on vintage typewriters. HOURS: 9-11:30am and noon to 2pm.
More Info:
Contact: Shelly Robinson
Phone: (910) 251-5797
Email: