Event Details
Buyer and Cellar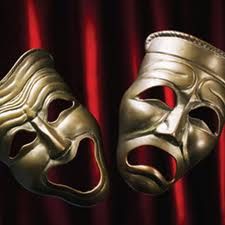 When:
February 22, 2018 to February 25, 2018
7:30 PM
Location:
Thalian Hall
310 Chestnut Street
Wilmington, NC 28401
Website: www.thalianhall.org

Description:
Thalian Hall Cube Theater presents Buyer and Cellar at the Ruth and Bucky Stein Theater in downtown Wilmington, NC. The play follows Alex More, a struggling Los Angeles actor, who takes a job at the basement mall in Barbra Steisand's home in Malibu, CA (she actually has this in her home). But, being an actor, Alex can't help getting into the role of the sole proprietor of the subterranean retail emporiums. And, when the fabulous star herself pops into Bell's Doll Shop, he can't resist playing along with the game. Alex even makes up a romantic history about one of the dolls that catches Barbra's eye – and then whimsically refuses to lower the price when she makes an offer for her own property. Please note: The Sunday performance is a matinee beginning at 3pm.
More Info:
Contact: Center Box Office
Phone: (910) 632-2285