Event Details
Good Help Is So Hard to Murder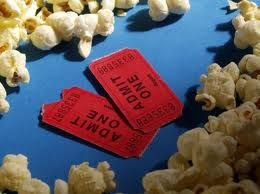 When:
February 23, 2018 to February 25, 2018
8:00 PM
Location:
Sneads Ferry Community Center
126 Park Lane
Sneads Ferry, NC 28460
Website: sneadsferrycommunitytheatre.com

Admission:
$5.00 to $10.00
Description:
Sneads Ferry Community Theatre presents Good Help Is So Hard to Murder. Convinced that the maid "knows too much" about her family's shady past, Delilah conspires with her younger sister to kill her. A visit from Elmira, the local psychic, warns them that a tragedy (and most certainly a comedy) is about to occur. Delilah's tea party didn't work as planned, but perhaps a drop or two of the right chemistry in the maid's bedside tea will do the trick. Just when it looks like the deed is done, the Grim Reaper makes a timely appearance and Elmira senses danger. Officer Judy arrives to help resolve this farce, but an unlikely pet solves the crime. Please note: The Sunday show begins at 3pm.
More Info:
http://sneadsferrycommunitytheatre.com/
Phone: (910) 389-8776
Email: