Event Details
Charity Dog Wash and Grand Opening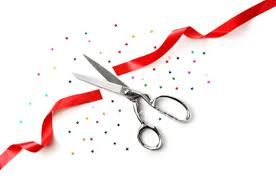 When:
June 23, 2018
10:00 AM
Location:
K9000
4305 Oleander Drive
Wilmington, NC 28403
Website: k9000dogwash.com

Description:
The Grand Opening of the Tru Blu K9000 DIY Dog Wash in in Wilmington, NC, features DIY 10 minute shampoo, rinse, optional flea and tick rinse and blow dry. Proceeds benefit To Your Rescue, a nonprofit helping animal shelters and rescues; PawsForPeople, an assistance dog program for children; and Paws4Vets, a program for veterans/service members. The event is catered by Tropical Smoothie Cafe, with music and dog treats as well.
More Info:
Phone: (678) 571-2254
Email: