Event Details
Live Music: In Somitus Lux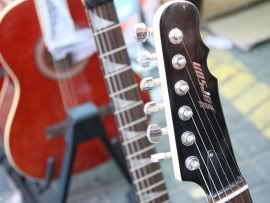 When:
July 14, 2018
9:00 PM
Location:
Juggling Gypsy Cafe
1612 Castle Street
Wilmington, NC 28401
Website: www.jugglinggypsy.com

Description:
Appearing at the Juggling Gypsy in Wilmington, NC, In Sonitus Lux is a new project from Stickfigure Records recording artist Serson Brannen. Best known for his award winning avant-garde electronic/spoken word project, The Subliminator, he has taken an entirely new and different direction with a very new and very different instrument, The Hang. In Sonitus Lux is an ever evolving free improv ensemble of musicians, performers and other artists.
More Info:
Phone: (910) 763-2223
Email: