Event Details
Lecture Honoring the 70th Anniversary of the Universal Declaration of Human Rights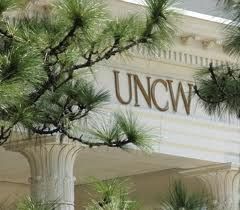 When:
December 13, 2018
6:00 PM
Location:
UNCW
601 South College Road
Wilmington, NC 28403

Description:
The Lecture Honoring the 70th Anniversary of the Universal Declaration of Human Rights in Bear Hall (Room 106) at UNCW features Dr. Erin Michaels, assistant professor of sociology at UNCW, on the topic, Human Rights Start at Home: Addressing Systemic Racism in North Carolina. Her research and teaching focus on race and ethnicity, education, immigration, and labor. Currently at work on a book project -- analyzing how key 21st century education reforms intended to improve education for Latin and Black students are actually new mechanisms of educational inequality -- she has also published with the Journal of Contemporary Ethnography, Cornell University's ILR Press, and Progressive Planning.
More Info:
Email: