Event Details
Shoreline Clean-Up Volunteer Opportunity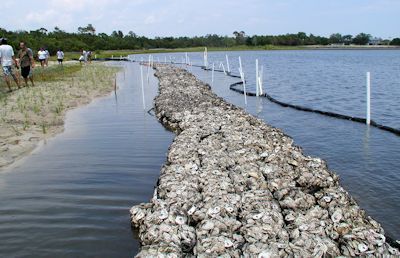 When:
January 12, 2019
9:00 AM to 12:00 PM
Location:
Morris Landing Clean Water Preserve
870 Morris Landing Road
Holly Ridge, NC 28445

Description:
The North Carolina Coastal Federation, the North Carolina Coastal Reserve, and Keep Onslow Beautiful present a Shoreline Clean-Up Volunteer Opportunity at Morris Landing Clean Water Preserve in Holly Ridge. Volunteers with kayaks and paddleboards are also welcome to launch from Morris Landing and paddle to the Permuda Island Reserve, located across the Intracoastal Waterway from the Morris Landing site, to remove debris. This entire event will take place outdoors, so please dress accordingly. Sturdy shoes for walking in wet areas are also recommended especially boots and/or waders. Some available for use. Trash bags, gloves and other clean-up materials will be provided. Refreshments also provided for all volunteers. All are welcome to join the event anytime for as long as they wish.
More Info:
Phone: (910) 509-2838
Email: