Event Details
Insights on the Battleship Project with Capt. Terry Bragg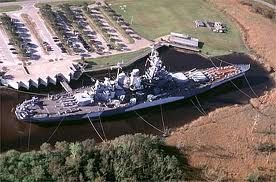 When:
January 18, 2019
11:30 AM to 1:00 PM
Location:
Pine Valley Country Club
500 Pine Valley Drive
Wilmington, NC 28412

Admission:
$15.00 to $25.00
Description:
Cape Fear CREW, an organization for women in commercial real estate in the Cape Fear region, presents Insights on the Battleship Project with Capt. Terry Bragg, Battleship Executive Director. Battleship staff have initiated a plan to help the site better cope with increasingly frequent floodwaters. A draft concept of the $2 million Living With Water plan shows a restored tidal marsh sitting where the frequently flooded northern end of the parking lot is now, a boardwalk crossing it, and living shorelines running alongside the ship. REGISTER ONLINE.
More Info:
Phone: (301) 661-1448
Email: