Event Details
Mary Queen of Scots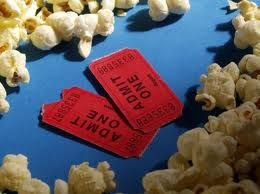 When:
March 4, 2019 to March 6, 2019
7:00 PM
Location:
Cinematique @ WHQR/Thalian Hall
310 Chestnut Street
Wilmington, NC 28401
Website: whqr.org

Description:
WHQR Radio and Cinematique present a screening of Mary Queen of Scots at Thalian Hall in downtown Wilmington, NC. The film follows the Queen of France, who is widowed at age 18. Mary Stuart (Academy Award nominated Saoirse Ronan) defies pressure to remarry and instead returns to her native Scotland. But Scotland and England fall under the rule of the beguiling Elizabeth I (Academy Award nominated Margot Robbie). Determined to rule as much more than a figurehead, Mary asserts her claim to the English throne, threatening Elizabeth's sovereignty. Betrayal, rebellion, and conspiracies within each court imperil both thrones -- and change the course of history. Rated R. Running time: 2 hours, 4 minutes. Please note: Extra screening at 4pm on Wednesday.
More Info:
Contact: Mary Bradley
Phone: (910) 343-1640
Email: