Event Details
Lecture: Algiers (1500-1730)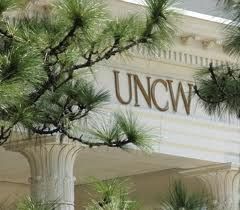 When:
February 7, 2019
6:00 PM
Location:
Lumina Theater
UNCW
615 Hamilton Drive
Wilmington, NC 28403
Website: www.uncw.edu

Description:
Dr. Steven Hutchinson, Professor of Spanish at the University of Wisconsin-Madison presents a lecture on Algiers (1500-1730) at Lumina Theater in Wilmington. Until the early 16th century, the city of Algiers was a modest port city. That changed with the arrival of the Barbarossa brothers, renowned corsairs who took control of the city and negotiated its incorporation into the Ottoman Empire. Algiers would quickly become a major hub in the Mediterranean world, surpassed perhaps only by Istanbul as a city that brought together people of different nationalities, religions, cultures, languages, etc. As a corsair city, Algiers depended on the capture of Christian slaves and of goods at sea and in coastal raids. Of the hundreds of thousands of slaves brought to Algiers over these centuries, Miguel de Cervantes, credited with writing the first modern novel (Don Quixote), spent five years there, a time that is generally believed to have been profoundly influential in his work. This lecture asks why Algiers attracted this extraordinary attention, how the representation of Algiers changed over time, and in what ways we can consider Algiers as a setting for early modern cosmopolitanism.
More Info:
Email: