Event Details
Port City Blitz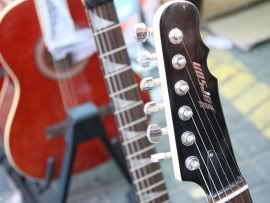 When:
April 19, 2019 to April 20, 2019
Location:
Juggling Gypsy Cafe
1612 Castle Street
Wilmington, NC 28401
Website: www.jugglinggypsy.com

Admission:
$6.00 to $9.00
Description:
Port City Blitz at the Juggling Gypsy in Wilmington features two days of live music. FRIDAY (9pm-1am, $6) -- LunchBox Hero (Alt Punk from Raleigh); Slumberwave (Port City Post Rock); Bastard Brigade (Port City Oi); Sean & Her Dilemma (local Alt Country/Punk); Deadly Edibles (local Doom/Sludge); Found In The Trash (local street punk). SATURDAY (6pm-1am, $9) -- Anergy (Grungy punk from Charleston); Alert The Media (Melodic punk rock from Charleston); Rocket 77 (Local Political Punk); Leaders Among Equals (Local Atmospheric Rock); Madd Hatters (Local Party Band); Total-Bullshit (Local Ska Punk Rock); Nonchalant Shotgun (Local Alt Surf/Indie); Some Are Travelers (Local Reggae/Punk/Indie); and The Sporks (Local Garage/Indie).
More Info:
Phone: (910) 763-2223
Email: