Event Details
Opening Reception for Printfest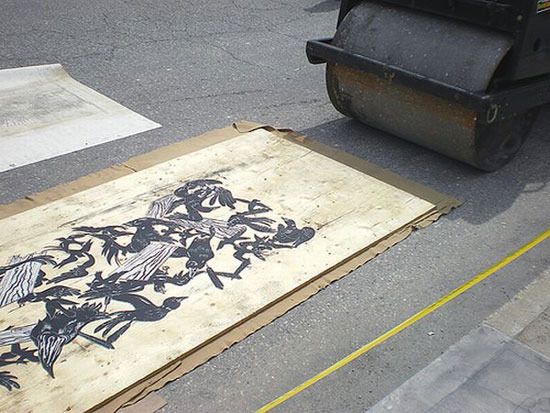 When:
June 6, 2019
5:30 PM to 7:00 PM
Location:
UNCW Cultural Arts Building
UNCW
5270 Randall Drive
Wilmington, NC 28403

Description:
UNCW's Art & Art History Department has for the last few years hosted a biennial event called Printfest, a daylong public printmaking showcase. Using a two-ton construction paving roller and an unlikely press bed – the parking lot of the Cultural Arts building – a team of artists and volunteers work collaboratively to print large-scale woodcuts throughout the day. This exhibition highlights the work produced during the UNCW 2019 Printfest held on April 13, 2019.
More Info:
www.uncw.edu/cabartgallery/exhibitions/upcoming-exhibitions.html
Phone: (910) 962-3031
Email: