Event Details
Contra Dance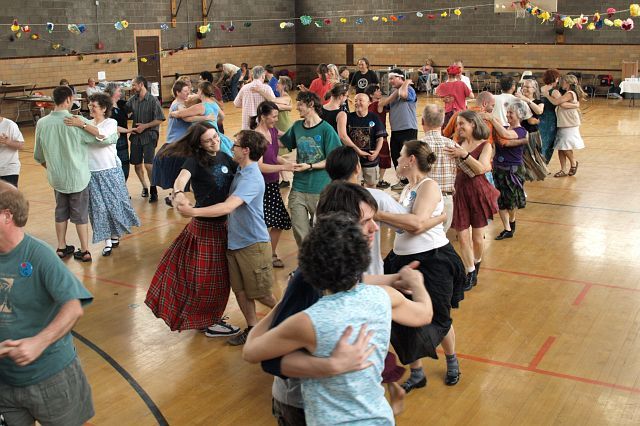 When:
May 18, 2019
8:00 PM to 11:00 PM
Location:
5th Avenue UMC
409 South 5th Avenue
Wilmington, NC 28401
Website: www.5thaveumc.com

Admission:
$7.00 to $10.00
Description:
The Contra Dance at 5th Avenue UMC in Wilmington features music by Gaelstorm, a foot-stompin' fusion of Celtic, old time, funk, looping live to layer with Tom on guitar, mandolin, fiddle, bouzouki and Liz on drums, whistle, and feet. Come solo or with a friend, and dress cool and comfy with soft-soled shoes that will slide a bit. All ages welcome. Newcomers, please arrive at 7:30 pm for a brief intro to the basics.

More Info:
Email: