Event Details
Live Music: Andrew Grimm and ellen cherry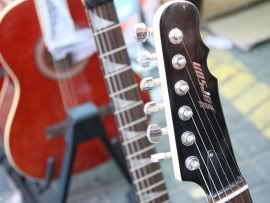 When:
May 28, 2019
7:00 PM
Location:
Barzarre
1612 Castle Street
Wilmington, NC 28401
Website: www.barzarre.com

Description:
The Juggling Gypsy in Wilmington, NC, presents live music with Baltimore's Andrew Grimm and ellen cherry. Grimm is the singer-songwriter behind the long running band, June Star, which blurs country and rock sounds while writing songs about love, reminiscent of The Replacements, Lou Reed, and Jimmie Rodgers. cherry's most recent project was a touring program called Portraits in Song that showcased her love of storytelling and her passion for history and women's equality. After a devastating car wreck caused by an intoxicated driver in 2013, she was diagnosed with PTSD and has spent the last five years fostering recovery and resilience through performance, music, and storytelling.
More Info:
Phone: (910) 763-2223
Email: