Event Details
Django Salvatori's Awe Inspiring, Death Defying, Big Top Spectacuganza ... Featuring Ralph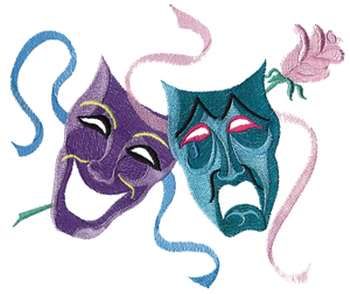 When:
July 5, 2019 to July 7, 2019
8:00 PM
Location:
Cape Fear Playhouse
613 Castle Street
Wilmington, NC 28401
Website: www.bigdawgproductions.org

Description:
Keeping On Productions presents Django Salvatori's Awe Inspiring, Death Defying, Big Top Spectacuganza ... Featuring Ralph at Cape Fear Playhouse in Wilmington, NC. Directed by Robb Mann, the play stars Steve Vernon, Susan Auten, Erin Hunter, Anthony Corvino, Atwood Boyd, Nick Smith, Shawn Sproatt, and Brett Young. It's 1942, and circus owner Django Salvatori has fallen on hard times, and is facing bankruptcy and dwindling audiences. A relatively strong man, a non-English speaking half blind knife thrower, two bickering clowns, and no animals just aren't enough to bring in the crowds. Django needs a miracle, so in one last ditch effort to save his circus, he enlists the help of the mysterious sideshow legend Ralph, whose act is so awe-inspiring and jaw dropping that it can't be described in words. It once left an audience member clapping for three days, but will it be enough to save the show? Please note: The Sunday show begins at 3pm. PURCHASE TICKETS ONLINE.
More Info:
Phone: (910) 367-5237
Email: