Event Details
Exhibit: Dinosaur Discovery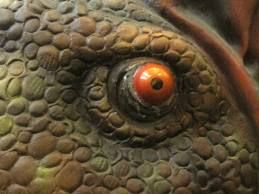 When:
June 28, 2019 to February 23, 2020
Location:
Cape Fear Museum
814 Market Street
Wilmington, NC 28401
Website: www.capefearmuseum.com

Admission:
$5.00 to $8.00
Description:
Dinosaur Discovery at the Cape Fear Museum in Wilmington, NC, explores the world of modern paleontology and the discoveries that reveal how dinosaurs lived, moved and behaved. Visitors can examine real and replica fossils of dinosaurs and other prehistoric animals; dress up like and impersonate a paleontologist while uncovering replica fossils in a dig pit; and navigate the gallery with a scavenger hunt. HOURS: Tuesday through Saturday, 9am to 5pm; Sunday, 1-5pm.

More Info:
Phone: (910) 798-4362
Email: