Event Details
Historic Wilmington Foundation's Preservation Weekend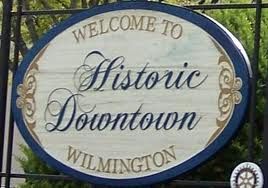 When:
October 10, 2019 to October 12, 2019
Location:
Various Venues
Around Town
Wilmington, NC 28401

Description:
Historic Wilmington Foundation's Preservation Weekend features three events: 1. High School Speech Contest: The Impact of Preservation, Oct. 10, 5:30-7:30pm at Union Station (502 North Front Street, Room U-170); 2. Plaque Research Made Simple, Oct. 11 from 6-7pm at CFCC's McLeod Building (411 North Front Street) -- Learn from research expert Carol Bragale how to dig into your home's past and complete an HWF historic plaque application; 3. Film Screening + Q&A:Wilmington on Fire at The Art Factory (721 Surry Street). The film documents the only successful coup d'état in U.S. history.


More Info:
www.historicwilmington.org
Phone: (910) 762-2511
Email: