Event Details
Shoreline Monitoring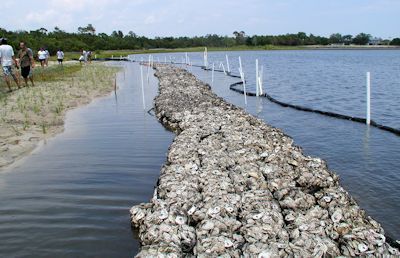 When:
October 23, 2019
10:00 AM to 1:00 PM
Location:
Carolina Beach State Park
1010 State Park Road
Carolina Beach, NC 28428
Website: www.ncparks.gov

Description:
The North Carolina Coastal Federation presents Volunteer Shoreline Monitoring at Carolina Beach State Park. No special skills or knowledge are required. Basic training provided. Salt marsh monitoring includes estimating how much and what kind of vegetation is growing in the restored area and using survey equipment to measure the shoreline profile changes. Oyster monitoring includes opening up shell bags from the reef, measuring and counting oysters and identifying other organisms.
More Info:
www.nccoast.org
Phone: (910) 509-2838
Email: