Event Details
Saturday Night Contra Dance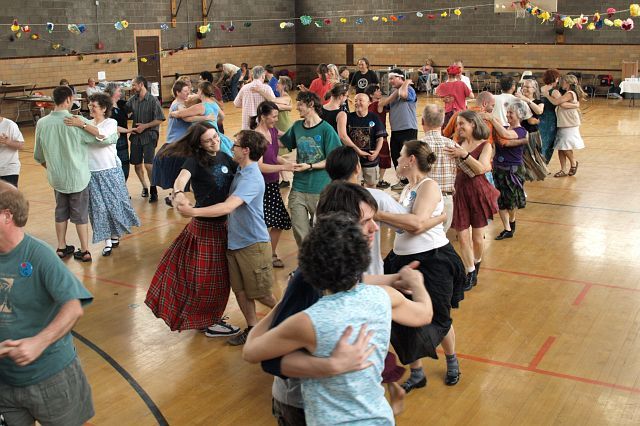 When:
January 18, 2020
7:30 PM
Location:
5th Avenue UMC
409 South 5th Avenue
Wilmington, NC 28401
Website: www.5thaveumc.com

Description:
The Saturday Night Contra Dance at 5th Avenue UMC in Wilmington, NC, features contemporary American country dancing to live music by the Marshal Crisp Band with Chris Liakos. The caller, Dean Snipes, will lead dancers through a sequence of moves. All ages and abilities welcome. No partner required. Recommended dress is cool and casual, with soft-soled shoes. Beginner lessons start at 7:30, the dance at 8.
More Info: