Summer Camp Details
UNCW Community Music Academy Summer Camp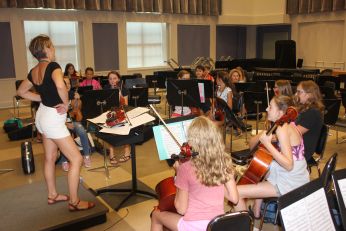 When:
June 10, 2018 to June 15, 2018
Location:
UNCW Cultural Arts Building
UNCW
5270 Randall Drive
Wilmington, NC 28403

Admission:
$100.00 to $200.00
Description:
The UNCW Community Music Academy Summer Camp is North Carolina's premiere chamber music summer workshop for K through 12 students. In addition to performance opportunities in chamber groups and orchestra, the workshop offers music theory, history, suzuki group classes, masterclasses, individual lessons with the UNCW Summer Camp faculty, culminating in a final concert for all students. UNCW CMA Summer Camp faculty will be presenting a concert on Thusrday evening, showcasing guest artist Dr. Sinisa Ciric, violin, concertmaster of Savannah Philharmonic.
More Info:
www.uncwcma.wordpress.com/cma-summer-camp-2/
Phone: (706) 254-6470
Email:
GO BACK